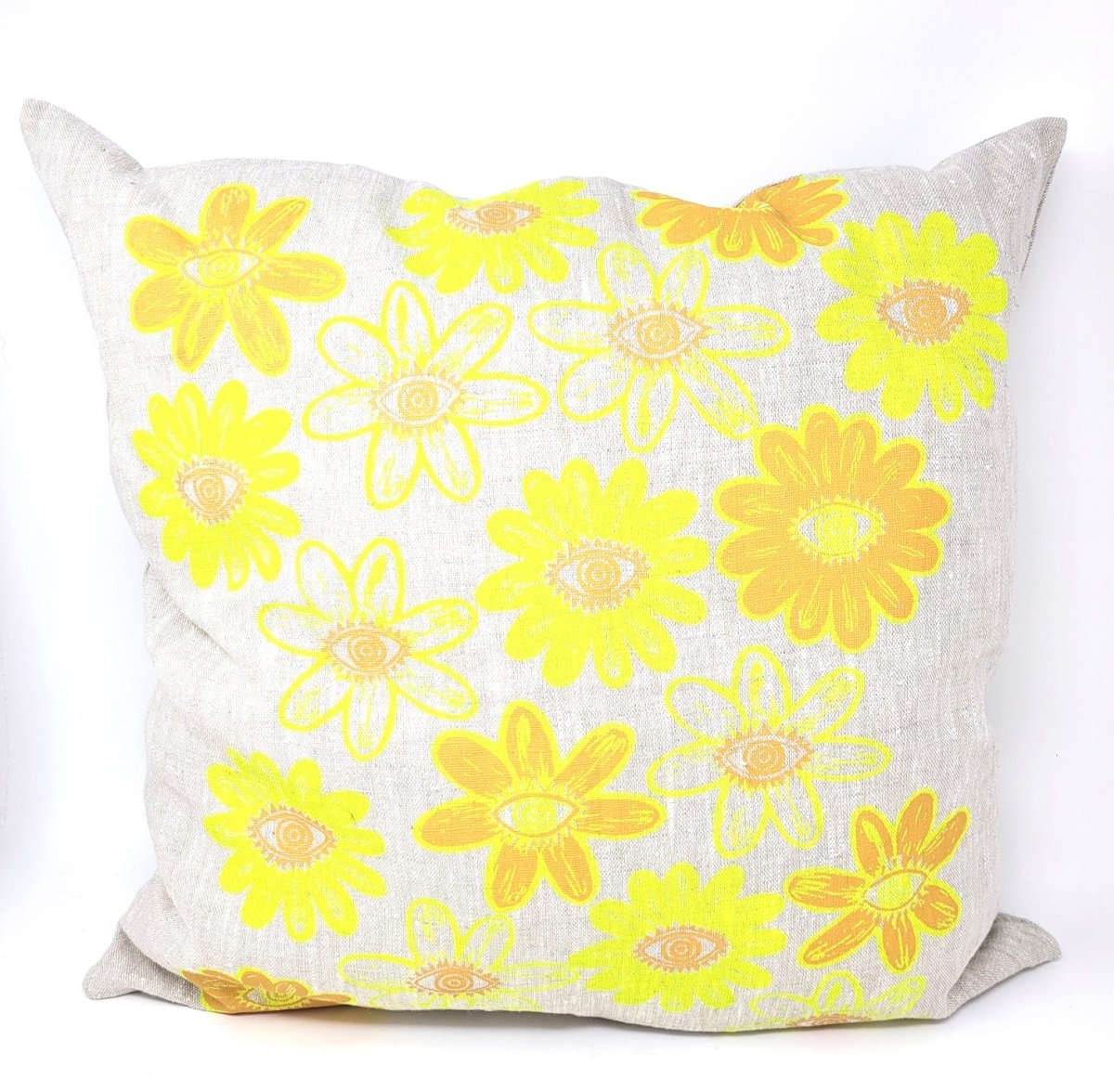 Lucky Fish Screen Printed Cushion 20" x 20"
This unique clothing and home furnishings brand boasts a wide range of hand-printed designs made in Brooklyn, NY. Drawing inspiration from an upbringing in South Africa and extensive travels worldwide, the imagery and color palette reflect diverse experiences.
This brand produces clothing and home decor in New York, always using the same hand-screen print techniques that give its designs a unique and perfectly imperfect feel. The creators draw inspiration from nature and culture from all corners of the globe, creating a playful and eclectic universe of images. They remain committed to supporting small, independent, and creative businesses and designs. 
100% raw Belgian linen
Includes the insert.
Handmade in Brooklyn.